Chef Alli Sosna is the founder of MicroGreens, Pine Benefit Corporation, and Allison Sosna Group Benefit LLC. Chef Alli's culinary career began in 2005 when after being inspired by her time studying abroad in Italy she took her first kitchen job at Chef Geoff's in Washington, D.C and then spent time with Barton Seaver at Hook learning the importance of sourcing food and seasonality. She immediately followed-up with culinary training at L'Academie de Cuisine, and then spent four years in some of D.C.'s most reputable kitchens, Relais & Chateau Property The Inn at Little Washington and Dean and DeLuca, where she cooked for large-scale catering projects and retail operations.
Her interest in helping in the community led her to DC Central Kitchen where she rose to Executive Chef in just three months and worked with the revenue generating social enterprise arm Fresh Start Catering.  Fresh Start partners with dozens of farms in the D.C. area to use locally-sourced ingredients for catering operations.  During her tenure, Chef Alli spearheaded the growth of school contracts from one to eight and realized her passion for providing the nation's youth with access to and knowledge of healthy food.  
Chef Alli focused that passion on developing MicroGreens, a free education program dedicated to increasing awareness of healthy food choices for families around the country.  In addition to support from its partners, a portion of the profits from her businesses also goes towards the MicroGreens cause.
Chef Alli has been recognized for her efforts with the Community Heroes Award by The Mystics basketball team in Washigton, D.C., the Femivore Nourish Award, and has been recognized by Yahoo! as a leader in making a difference in children's health.  Chef Alli has also had the opportunity to introduce First Lady Michelle Obama and Chef Sam Kass to MicroGreens' mission to fight childhood obesity.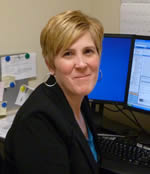 GLENDA COGNEVICH
Glenda has 13 years of non-profit financial management experience and has served as CFO for Search for Common Ground, Just Vision and DC Central Kitchen. Originally from New Orleans, her paternal grandfather was an oyster fisherman and an orange grove farmer. Glenda earned a BS in Hotel, Restaurant and Tourism Administration from the University of New Orleans and an MBA from George Washington University. Before relocating to Washington in 1998, she served in various Food & Beverage Management positions for Sonesta Hotels International, Haddad Restaurant Group and Apple South Restaurants Inc.
ELLEN GUSTAFSON
Ellen Gustafson is a sustainable food system activist, innovator and social entrepreneur. She is the Founder and Executive Director of the 30 Project, a think + do tank changing the conversation about the global food system by connecting hunger and obesity. She is also the creator of the ChangeDinner campaign and HealthClass2.0, which are helping individuals change the food system at dinner tables and in schools. She has been featured as one of AOL and PBS's MAKERS, trailblazing women who are "making" America, Fortune Magazine's 2009 Most Powerful Women Entrepreneurs,Inc Magazine's 2010 30 Under 30, and Diplomatic Courier Magazine's 2011 "Top 99 Under 33" in Foreign Policy. Ellen has spoken at the Fortune Most Powerful Women's Conference, the World Food Prize, and is the Co-Chair of the Economist's 2012 Feeding the World conference and has guest lectured at Harvard Business School, NYU, London School of Economics, Columbia University, Lehigh University and the US Naval Academy and given a TEDx talk. She serves on the Barilla Center for Food & Nutrition Advisory Board, the Columbia University Alumni Board of Directors and the founding Board of Directors for Bronx Success Academy 1, a charter school within the Success Charter Network. She is a Term Member of the Council on Foreign Relations.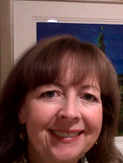 BETSEY LOHMANN
Betsy is a Registered Dietitian who received her B.S. in Food and Nutrition from the State University of New York College at Plattsburgh and interned at The New York Hospital-Cornell Medical Center. She spent the majority of her career in clinical nutrition and clinical nutrition management. Betsy has volunteered with several educational and social service programs in various capacities from fundraising management as Co-Chair of the 2008 Catholic Charities Ball for the Diocese of Arlington to meal preparation for shelter residents.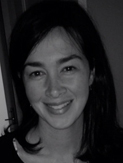 ALICE SPECK
Alice Speck is a full time mother in Washington, DC. As a community and schools advocate/activist, Mrs. Speck uses social media to create change in her neighborhood and throughout the District. The former Education Chair of the U Street Neighborhood Association, she has been an active fundraiser for improving education and ending childhood hunger in the nation's capital.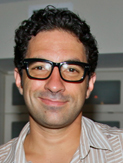 LUKAS UMANA
Lukas Umana is a founder and managing partner of Chix, a Washington DC based eco-friendly restaurant that specializes in all-natural chicken and vegetarian meals with a Latin flair. Lukas Umana was born and raised until the age of 7 in Bogota, Colombia. As owner of Chix, Lukas is responsible for all items related to financing, streamlining and operating the restaurant on a day to day basis. Lukas is an avid runner, sports aficionado, and strongly believes in the importance of maintaining an active lifestyle paired with healthy eating habits.
STEPHEN VILNIT
Steve graduated from the University of Rhode with a degree in Marine Affairs in 1999 and has since been immersed in the seafood industry. After spending two years working with Mitsubishi importing tuna into the United States he took a position at JJ McDonnell & Co in Jessup, Maryland. For the next decade he worked to bring both seafood and education to some of the best retail and restaurants in the Washington, DC metropolitan area. Steve has always been interested in the conservation of our marine resources and because of this took a position with the Maryland Department of Natural Resources in 2010. He remains closely tied to the foodservice industry while working with the commercial watermen to better promote all of the sustainable fisheries that the Maryland waters have to offer. In 2011 Stephen was promoted to the Director of Fisheries Marketing and now leads a team to help build economic viability for the local fishing industry.